Onyx Wellness Spa Services
An Unforgettable Experience!
Our new spa is focused on providing you with an unforgettable sensory experience. All of our treatments incorporate a unique aspect, such as soothing aromas, stimulating massage, heated skin-nourishing masks, and an unforgettable feeling of rejuvenation that will be remembered! Currently, spa services are only available at our Greensburg location.
Spa Menu
Skin Care Treatments
ESSENTIAL ˜ Essential Facial (60 min)
A multi-active vitamin enriched treatment customized for each skin type. Flax seed, wheat germ, and sunflower seeds combined with pure essential oils promotes hydration, cellular regeneration, and a deep sense of relaxation. Includes hand neck, and shoulder massage.
CUSTOM ˜ Personalized Facial (60 or 70 min)
Everyone's skin is different! This custom facial is tailored to your needs and skin type. Our experienced and expert estheticians have many unique options available to make your facial the most beneficial and relaxing service possible.
HYDRA SKIN REFINER ˜ (45 min)  — A new breakthrough in aesthetic technology. The Hydro Facial treatment removes dead skin cells and extracts impurities while simultaneously bathing the new skin with cleansing, hydrating, and moisturizing serums. This treatment is soothing, refreshing, non-irritating and immediately effective.
SKIN CARE ADD-ON
Eye Perfection Radiance (15 min)
Relax Back or Back Ritual (10 min)
Level 1, 2 or 3 Peel
Microdermabrasion
Dermaplaning
Massage Therapy
Swedish Massage (60 min  ˜ 90 min  ˜ 120 min )
A traditional Swedish Massage using gentle to medium pressure is used to soothe the mind, relax the body, and invigorate the senses.
Deep Tissue Massage (60 min ˜ 90 min ˜ 120 min )
Customized techniques combined with deep tissue massage to address your specific concerns while promoting health and athletic performance.
Luxurious Hot Stone Massage (60 min  ˜ 90 min )
This relaxing massage uses warm stones to create a sense of balance and calm to help stimulate circulation while providing relief to heal aching muscles.
Pino Aroma Candle Massage (60 min ˜ 90 min )
The ultimate in luxury pampering, this purely indulgent full body massage is performed using the warm essential oils of a PINO aroma candle that also adds a wonderful aroma to your room. PINO aroma candles contain coconut oil which is particularly nourishing and hydrating after your skin treatment.
Couples Massage (60 min  ˜ 90 min )
Enjoyed in the comfort of our beautiful couples room, our expert therapists will customize a massage experience for each individual in an intimate setting for two.
MASSAGE ADD-ONS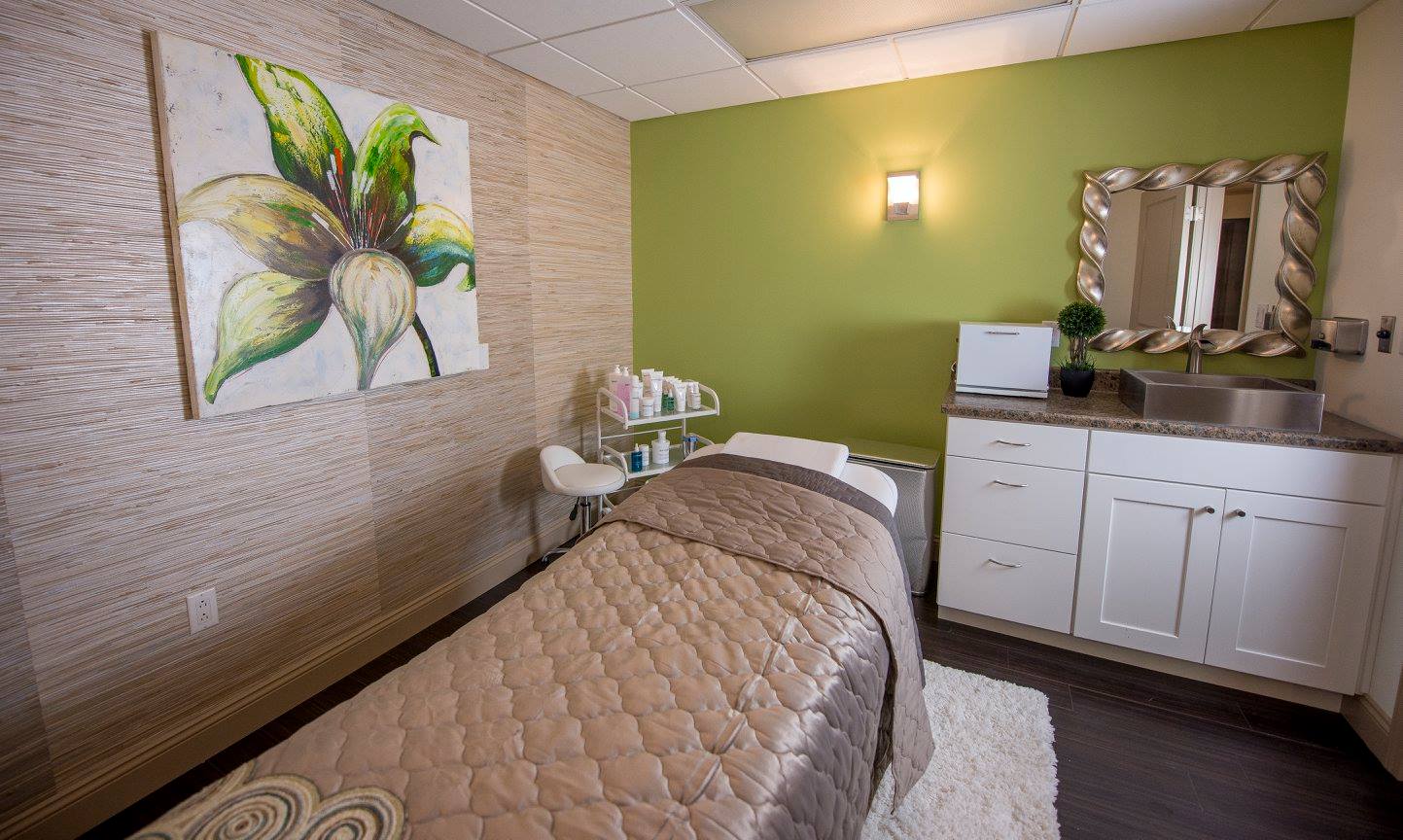 Aromatherapy Essential Oils

Nail Services
Express Manicure (30 min )
Pressed for time? No worries! We've got you covered with our express manicure. Includes nail trimming, shaping, filing, light lotion, and your choice of polish.
Classic Manicure (40 min)
Featuring our detoxifying charcoal products, we shape and tidy your nails then follow with warm towels, hand massage and nail polish application. A perfect treatment for anyone with overworked hands!
Luxury Manicure (55 min)
Treat yourself to our luxury manicure featuring our charcoal scrub and mask to eliminate toxins and dull skin. Also includes shaping, buffing, warm towels, an incredible massage and polish.
Express Pedicure (35 min)
Perfect for those short on time! Includes soak, nail shaping, callous removal, lotion and your choice of polish.
Classic Pedicure (50 min)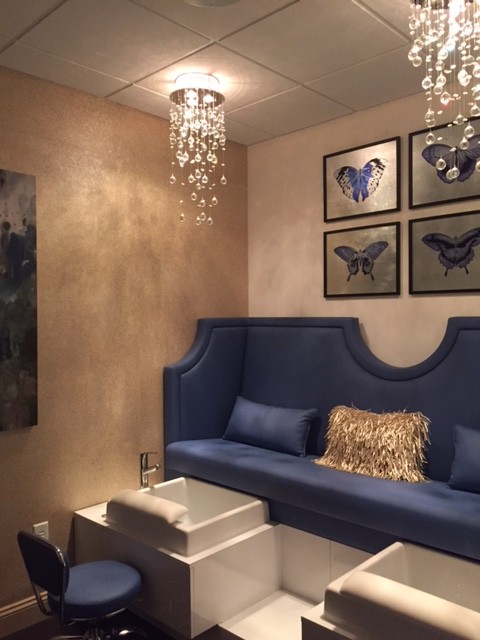 Relax your feet in our peppermint soak while we pamper your toes. Includes light scrub and massage with our detoxifying charcoal products. Finish with polish of your choice.
Luxury Customized Pedicure (50 min)
Indulge in our luxury pedicure where you choose your scent and package! Sit back and enjoy our lavish soak tub. Includes soak, scrub, mask, massage cream and warm towels. Finished with polish.
Please allow an additional 10-15 minutes to service for gel.
Waxing Services
Our wax treatment technicians take the utmost care to protect the health and elasticity of the skin. Wax is applied warm, then removed gently, leaving skin absolutely smooth.
Brows
Upper Lip
Other Areas Available Upon Request
Other Services
Eye Lash & Brow Tinting, Makeup Application
Now offering Medi Spa Treatments – Botox, Dermal Fillers, Laser Hair Removal, IPL Photofacials
Spa Policies
We ask that you please arrive 15 minutes prior to your appointment. If you are delayed, your service time may be decreased. Missed appointments will be charged at the full rate of service. A 24 hour notice is required for cancellation without a fee.  Prices valid through 11/28/21.
---
Spa Services | (724) 836-4444